When you bring a feline friend into your home, there are a few necessary evils that come with them, like litter boxes and cat flaps. But, with a little inspiration and creativity, you can turn an eyesore into a stylish statement. From simple frame to a clever cutout, here are just a few ideas.
If you're handy with a jigsaw – or know someone who is – this delightful cutout will bring a smile to your face at every glance. Just make sure you monitor your favourite feline's Fancy Feast® intake, to avoid adjustments down the track!
This is an easy, yet clever way to seamlessly integrate a cat door into your existing framework. Simply buy a piece of timber to match your skirting board, cut to create an arch, and paint in a matching gloss or semi-gloss paint for easy cleaning. It will look like it's always been there.
1. The Picture Frame
Ideal for renters, this idea is super affordable. Find a photo frame that suits both your interior style and your favourite feline's personality. Then remove the glass and backing and attach the frame with removable picture hanging strips. You can even change your frame as you update your décor.
2. The Secret Panel
If you want to hide your cat flap completely, a secret door panel is a great solution. Following your door's natural lines, simply cut out one of the panels. Then install a metal rod towards the top of the panel, so it pivots as your cat comes and goes.
3. The Fabric Flap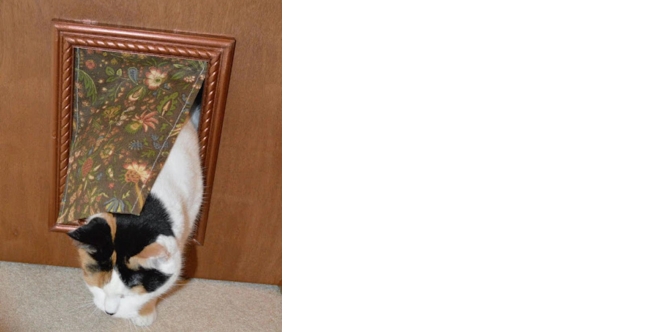 This cat flap will complement every interior style. Find your favourite fabric in a heavy weight and cut it to the size of your entry way. Finish the edges on a sewing machine, and attach to the top of your entry with heavy duty Velcro. That way you can remove it for washing, or swap out fabrics to suit your décor.
4. The Barn Door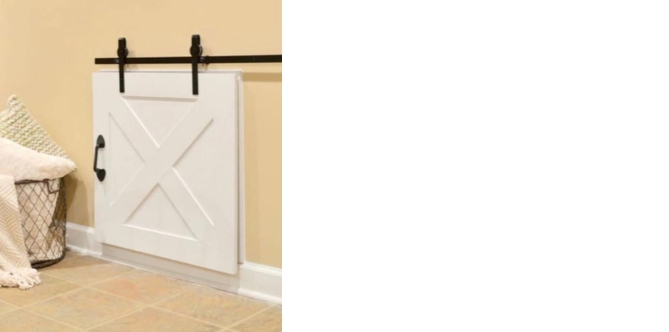 If you want to control when your cat comes and goes, this adorable idea could be for you. As seen on all the latest home renovation shows, a mini barn door will make a statement for all the right reasons. Of course, don't be surprised if your curious cat learns how to open the door themselves.
5.The VIP Entry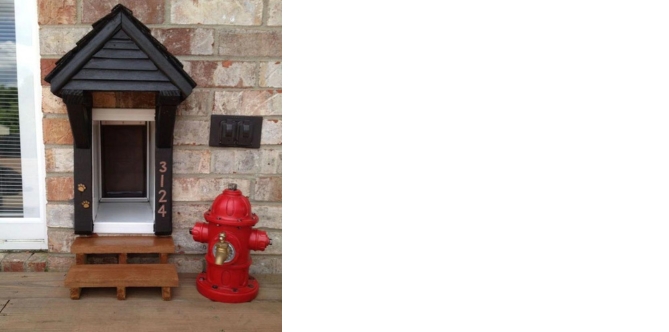 Here's a design that will add wow factor to any home. Just a few pieces of timber, some paint, and sweet little numbers will give your feline friend a VIP entry that will be the envy of the neighbourhood. Replicate your home's exterior style for a sweet cohesive look.
Whatever cat flap design you choose, it's important to keep your cat indoors at night. Better still, most of these designs can be integrated into a cat enclosure for added protection.
Nestlé Purina is not affiliated to the cat flap suppliers featured in this article, or responsible for their products and materials, including content on their website.