Whether your cat keeps cool by air conditioning inside your home or finds comfort in the shade outside, it still can be challenging for them to feel comfortable on scorching hot days. Why not indulge them in a special summer treat?
Frozen treats are a fun, delicious way to beat the summer heat. Your cat may beg for a lick of your delicious ice cream, but milk products are not recommended for our feline friends and dairy ice cream can upset their delicate stomachs. Instead, why not prepare a "Meowsicle" for your cat to enjoy?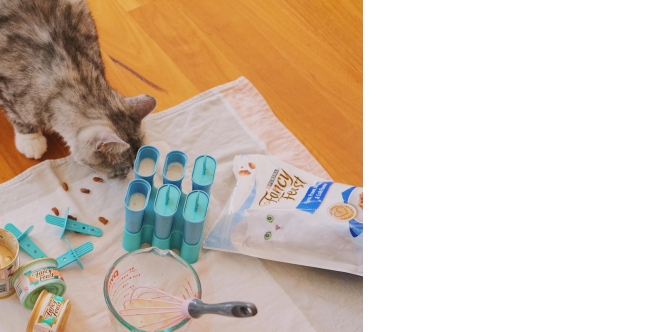 What is a Meowsicle or Catsicle?
A "meowsicle" or "catsicle" is essentially a popsicle for a cat. You can be as creative as you like, tailoring it to your cat's favourite flavours. It can be as simple as drizzling some cat food gravy over some ice cubes or slightly more elaborate by making some ice cubes layered with a few bits of dry food inside, giving your cat a treat they can lick while waiting for it to melt to get to the tasty bits.
Meowsicles are fun to make and feed, as you get to enjoy wonderful bonding time with your feline friend while they happily lick away. These feline-friendly popsicles will only take a few minutes to prepare, and when you take them out on a hot day, your cat will be grateful for the deliciously cool treat.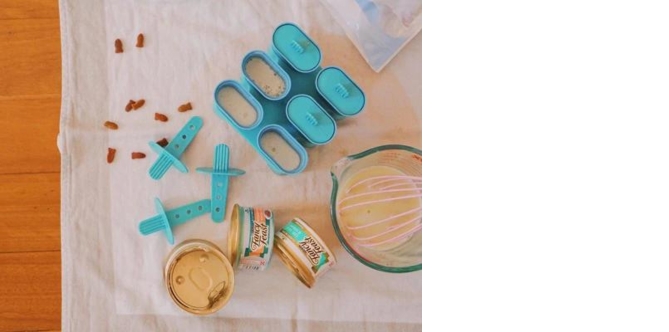 Meowsicles Recipe
What you'll need:
• Your cat's favourite Fancy Feast Classic 85g flavour of choice x 1 can
• 200 ml of water
• Popsicle Moulds
• Your cat's favourite Fancy Feast dry cat food
Method:
1. Blend wet food and water in a blender. If you don't have one, mashing the wet food with a spoon then whisking in the water will work just fine.
2. Pour mixture into a popsicle, cover with handle. Carefully place in freezer until completely frozen, 4-5 hours.
If you're adding dry food, add ½ a teaspoon into the bottom of each popsicle mould before pouring the mixture on top.
3. To serve and avoid freezer burn, make sure you take your meowsicles out of the freezer 10-15 minutes before you present them to your cat.
As the temperatures rise, you may notice your cat's appetite drop. A simple way to perk up their interest is to serve up a cool lunch or dinner.
Whether it's Prime Filet of Salmon, Chicken Feast in Gravy or another flavour from the Fancy Feast Classic range, open the can and cut it into thin slices or dice into chunks. Then put it into the freezer overnight or until it's frozen through.
Offer your cat their regular portion, which they may eat right away, or lick and watch as it thaws a bit. You can also turn their favourite wet food into a smoothie by adding water and mixing it in a blender. No matter how they eat it, this frosty meal is sure to keep your cat occupied and cool.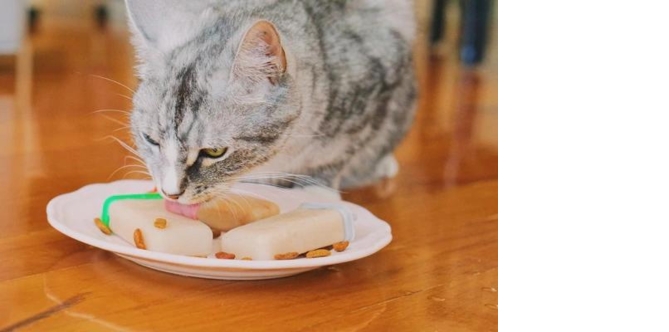 Enjoy the warm summer months and don't forget that your cat will appreciate a little TLC on a hot day. For more tips on offering your feline friend respite from the summer heat, read our tips on how to keep cats cool in summer.
Have you made frozen treats for your cat before? Share a photo of your cat enjoying their meowsicles on our Facebook page.